At Golden Field Kennels we believe in making your dog's stay with us enjoyable. We have indoor/outdoor runs, with heated floor in both..
We also have fenced in play areas in which they get out at least 4 times daily for excerside. Also if they get along well with other dogs they can be out
together and play.
Our policy is that they be fully vaccinated and up to date. Vaccinations include Rabies, Kennel Cough, and Distemper/Parvo combo (DA2P/P).
We also ask that you bring their own food. Occasionally, visits away from home can cause upset stomach, so introducing new food to them could cause more problems.
Please call for a reservation! Also, if you would like a tour prior to boarding, we'd be happy to show you around! Thank-you!

"Spa" options for your pet while boarding or call for an appointment!

Groom (bath included) $40.00
Bath (nail trim included) $25.00
Nail Trim $12.00
Leash Walk $10.00/day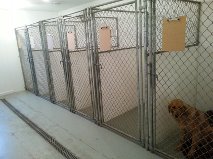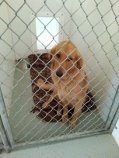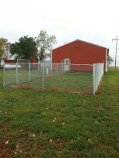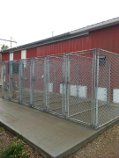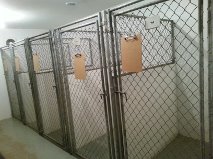 Indoor Runs Jordy Play Yards Outdoor Runs Indoor Runs